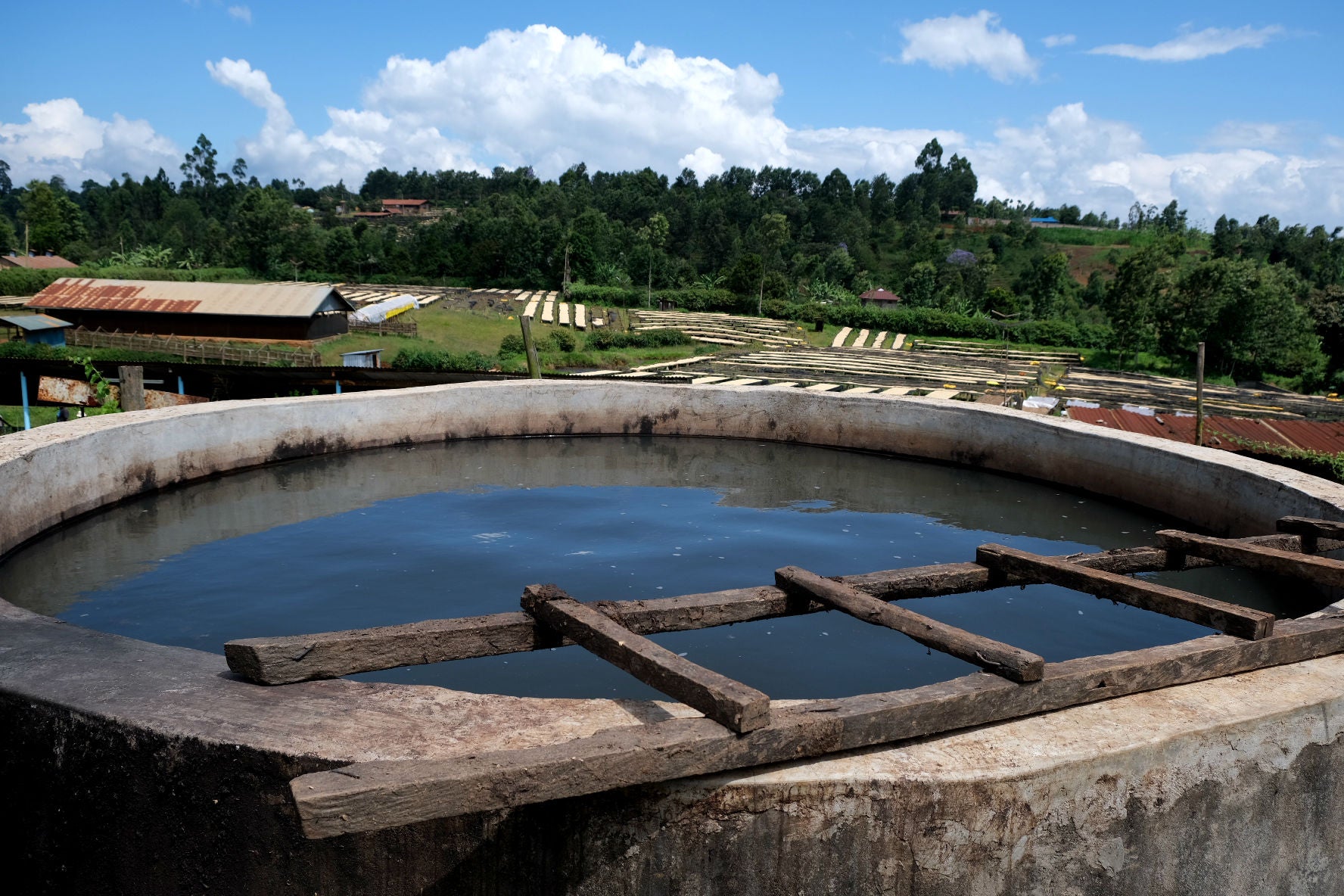 Golden Apple, Black Treacle, Red Currant Jam

RESPONSIBLY SOURCED

METICULOUSLY ROASTED

GIVING BACK
Golden Apple, Black Treacle, Red Currant Jam
Limited Time Offering - Rarely has a coffee release synced up with the start of a new season quite like this one. Hailing from Kirinyaga County in central Kenya, this peaberry lot is the warm, comforting, hot cocoa in front of the fire, spirit of Holidays past in coffee form. You can enjoy your fall days with notes of golden apple, black treacle, and red currant jam.
Details
Profile Light
Producer Rung'eto Farmers Cooperative
Region Kirinyaga County
Process Washed
Elevation 1800masl
Variety Batian, Ruiru 11, SL 28, SL34


Source
Perched high up in the southern foothills of Mount Kenya on rich red volcanic soil, the areas surrounding the Kii factory are ideal for producing some of the finest Kenyan coffee. Farmers in these fertile foothills who typically cultivate around 250 coffee trees on half-acre plots have been delivering cherry to the Kii factory, which is one of 3 factories managed by an umbrella farmers' cooperative society (FCS) called the Rungeto Farmers' Cooperative Society. Smaller in size than other FCS, Rungeto has focused on quality processing and meticulous attention to detail, garnering it a reputation for amazing coffee and some of the cleanest and best organized factories in Kenya.
At the Kii factory, only the ripest cherries are delivered, and additional hand sorting and floating is done to remove less dense and damaged beans before the coffee is de-pulped, fermented and washed. After the coffee is washed, it is soaked in fresh water for long periods of time to solidify the hallmark Kenyan profiles. The coffee is dried over a period of two weeks on raised beds, which are carefully constructed to ensure proper air circulation and temperature control for optimal drying. When the coffee is milled for export, the green beans are sorted by screen size and graded according to size and shape. Larger beans (17/18 screen) are labeled AA, 15/16 screen are labeled AB, and the round peaberry are labeled PB.