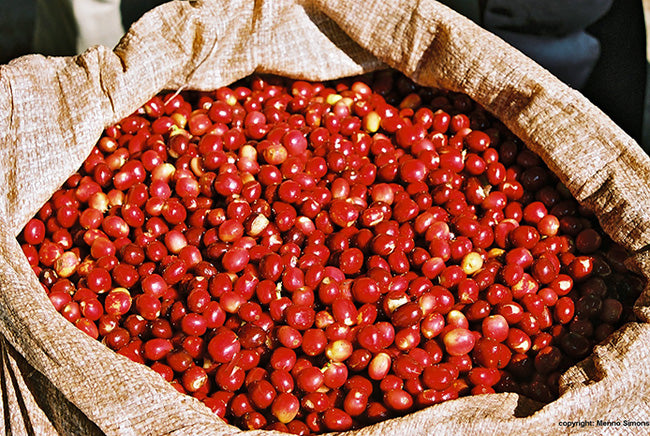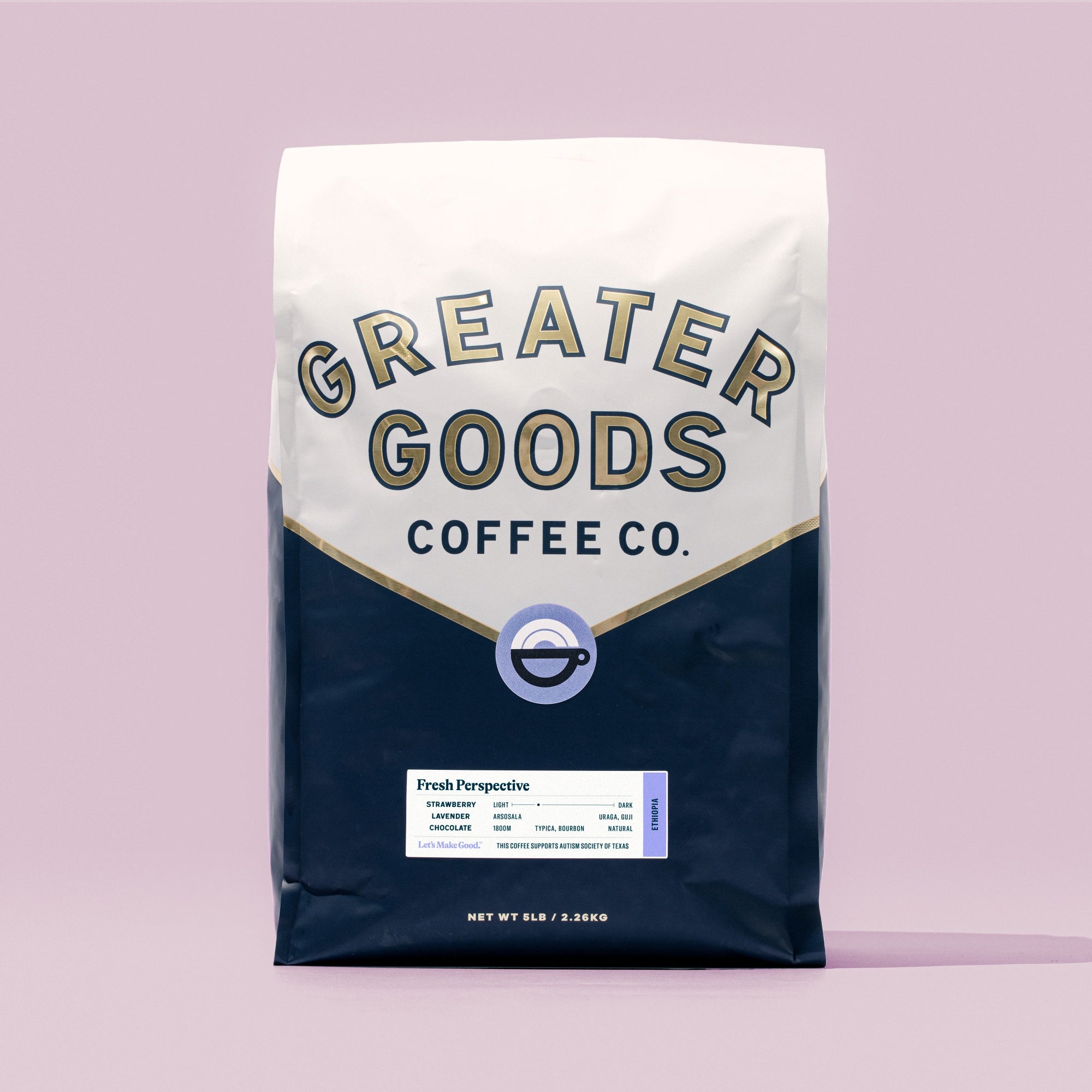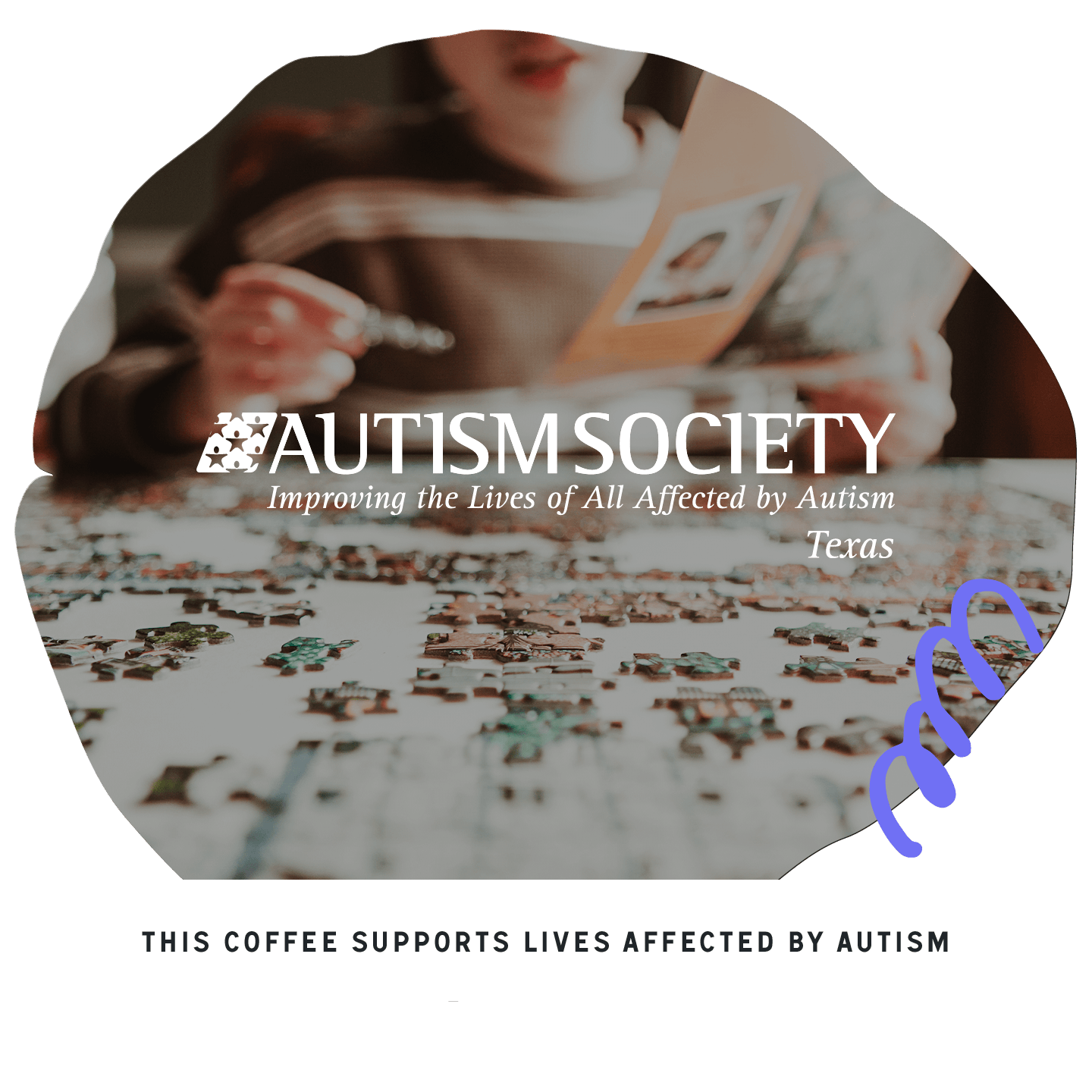 Fresh Perspective - Ethiopia
Strawberry Candy, Blueberry Muffin, Creamed Honey

RESPONSIBLY SOURCED

METICULOUSLY ROASTED

GIVING BACK
Strawberry Candy, Blueberry Muffin, Creamed Honey
The coffee that tastes like blueberries, the one you'll never forget, and the one that got us on the shelves at Whole Foods. Fresh Perspective is a prime example of high-quality, natural-processed Ethiopian coffee. Fruity flavors come from complex heirloom varieties, dried under the Shakiso sun in whole cherry, milled, rested, and roasted to bring out a syrupy body, bright acidity, and chocolatey sweetness. Super fresh on espresso, yummy on pour-over as well. 
Details
Profile Light - Medium
Producer Faysel and Hakime Yonis
Region Bishan Dimo, Shakiso, Guji  
Process Natural
Elevation 1850-2050 masl 
Variety Mixed Heirloom 


Source
Producer Faysel A. Yonis was born into a coffee-growing family and enjoyed the rich traditions of Ethiopian coffee culture at a young age. He fervently recalls the coffee tree looming over their front yard and the daily coffee ceremonies performed by his mother.
Faysel's professional interest in coffee production developed in the late 90s. He became a representative of coffee farmers by introducing and channeling their coffee to the local market. A decade of experience gave Faysel enough confidence to start his own business: Testi Trading PLC - a company dedicated to sourcing specialty coffee within Ethiopia.
The Bishan Dimo washing station is found in the Denbi Uddo kebele – which is part of the Shakiso woreda (Guji). The area of Shakiso is a combination of outstretched hills and mountains that reach heights of 2000+ meters above sea level. The Guji people are experienced cattle farmers. Amidst the forests, where coffee often grows, large patches of land give cattle enough space to roam. Though Guji is traditionally known for its cattle, it has more recently developed into a famous coffee-growing region. Entrepreneurs like Faysel are the instigators of this transformation.
The Bishan Dimo site is surrounded by 800+ smallholder families (with an average of five kids). The small plots, typically 1.5 hectares, are located at 1850 - 2050 masl. False banana plants shade their coffee trees and the semi-forests surrounding their farms. Bishan Dimo washing station opened its gates in 2017. Although it is a relatively new site, it already produced several stunning washed and natural lots. Faysel's brother, Hakime Yonis, is the manager of the station and responsible for daily operations.
Coffees are picked ripe and dried on raised beds in cherry for a deeply sweet, fruit-forward natural process. It typically takes 15-18 days to dry, depending on the weather. Faysel and Hakime have plans to purchase neighboring land to install more drying beds, ensuring high-quality processing continues as harvests grow.