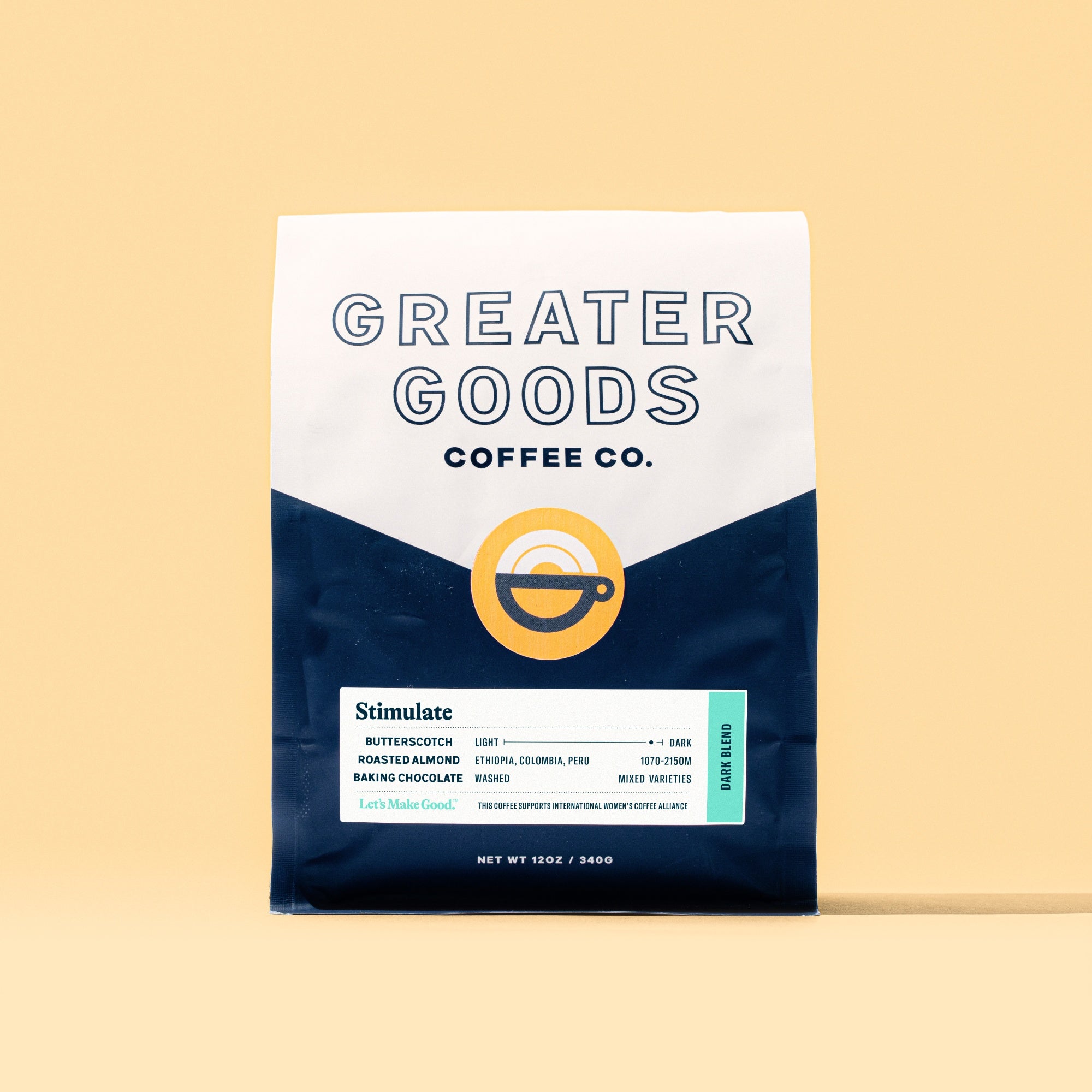 Butterscotch, Roasted Almond, Baking Chocolate

RESPONSIBLY SOURCED

METICULOUSLY ROASTED

GIVING BACK
Butterscotch, Roasted Almond, Baking Chocolate
With lots of choco-nutty heft plus some Ethiopian high notes of syrupy sweetness, Stimulate is virtually guaranteed to be love at first sip. This blend was designed to be a classic dark roast, so expect a big body, rich sweetness, and a lingering aftertaste. Delicious as espresso, french press, and drip. An envirograting blend of our classic dark blend, plus a washed Ethiopian component to add a lil pizzazz. 

Details
Profile Dark 
Origins Colombia, Peru, Ethiopia
Process Washed
Elevation 1070 - 2100 masl
Variety Various  


Source
An exhilarating blend of traceable Colombian, Peruvian, and Ethiopian coffees.