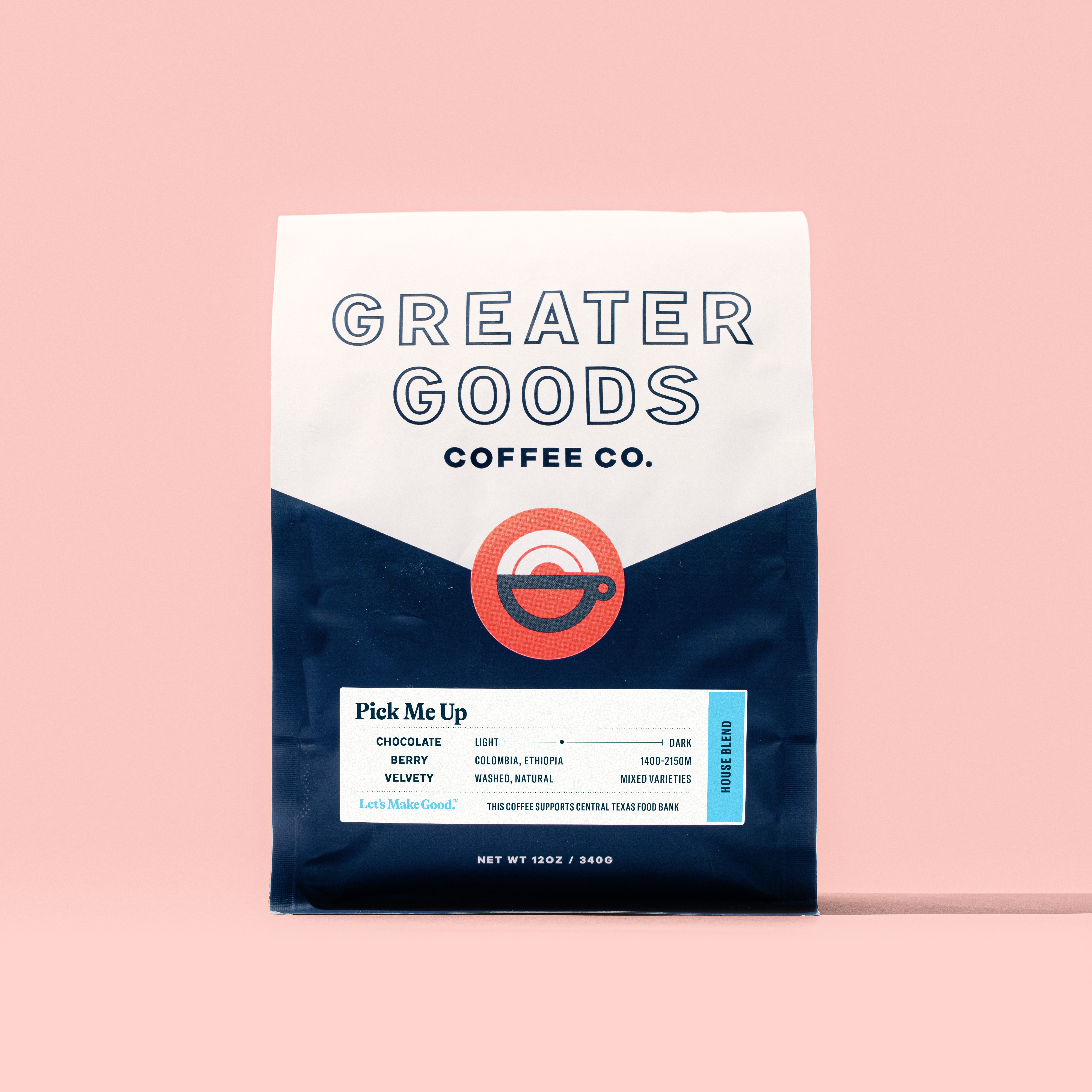 Chocolate-Covered Berries, Honey, Velvety

RESPONSIBLY SOURCED

METICULOUSLY ROASTED

GIVING BACK
Chocolate-Covered Berries, Honey, Velvety
Get introduced to your new favorite roaster with our signature house blend. Crafted with sustainably sourced Ethiopian and Colombian coffees, Pick-Me-Up is a little bit fruity, a lotta bit chocolatey, and exactly the right bean for your drip coffee machine.

If you're interested in dipping your cupping spoon into specialty coffee but you don't know where to start, this is our number one recommendation! Pick-Me-Up is a popular choice for many of our partner restaurants, hotels, and cafes in Austin.

Details
Profile Medium
Origins Ethiopia, Colombia
Process Natural, Washed
Elevation 1400 - 2050 masl
Variety Various


Source
A lively blend of sustainably sourced Ethiopian and Fairtrade Organic Colombian coffees.