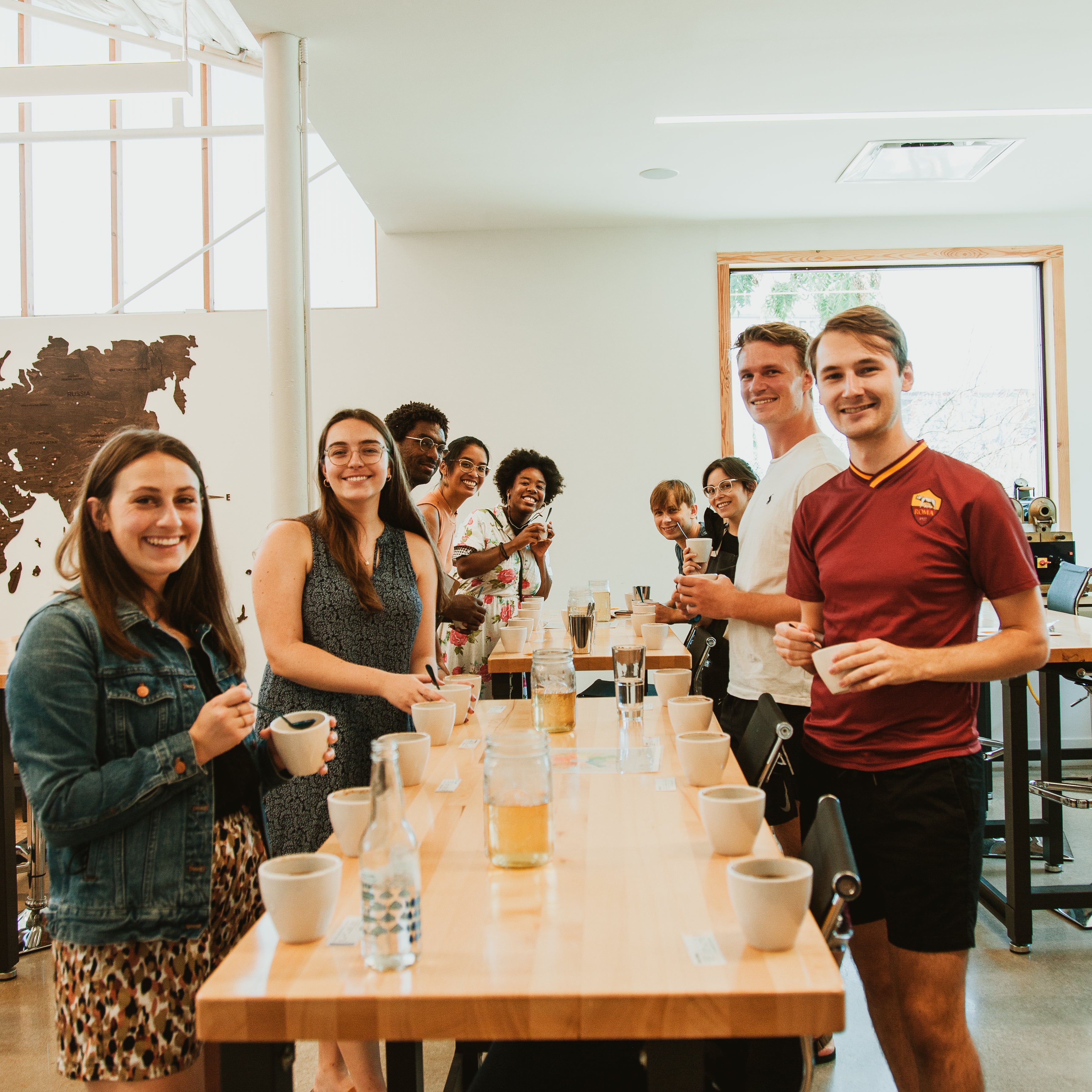 Contact for Pricing

RESPONSIBLY SOURCED

METICULOUSLY ROASTED

GIVING BACK
This session is held in-person at our Dripping Springs Roastery. 
Choose a date and bring up to 12 friends to taste coffee like the professionals do! After a long season apart, there's nothing like sharing the joy of smells and tastes with your favorite people. In the specialty coffee industry, we call this sensory calibration. 
You'll try multiple coffees side by side and learn variations by origin, process, and roast profile. Using the official coffee flavor wheel, you'll identify tasting notes and distinguish differences in aroma, body, sweetness, and acidity. 
This class utilizes the Specialty Coffee Association Modified Cupping Protocol. Public health and safety practices are carefully considered to allow participants to taste with reduced risk of cross-contamination. If you are not feeling well prior to your session, please contact us and we will gladly reschedule.
Includes 10% off retail bagged coffee.

Duration: 1 hour
Location: DRIPPING SPRINGS
For additional dates and custom classes, contact training@ggroasting.com